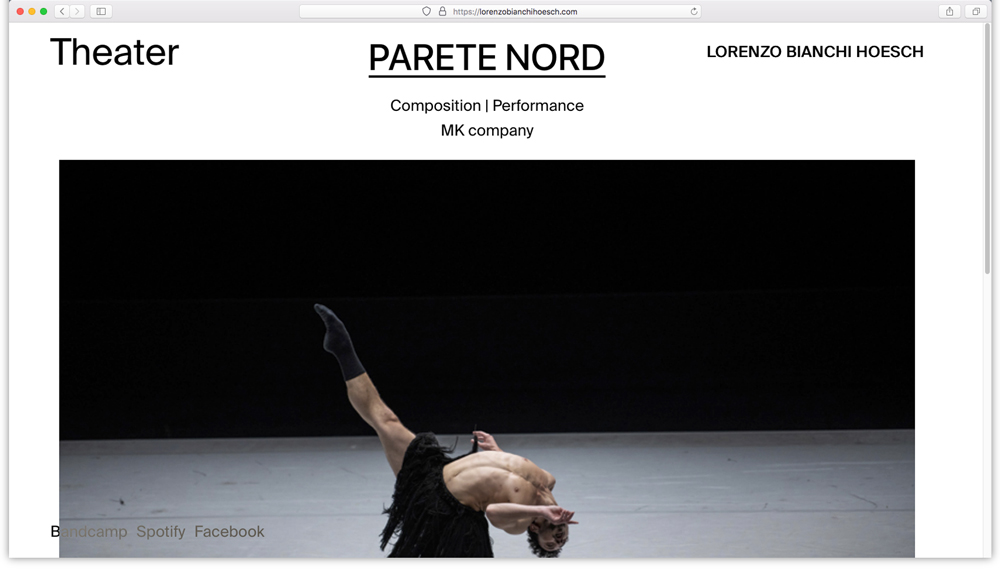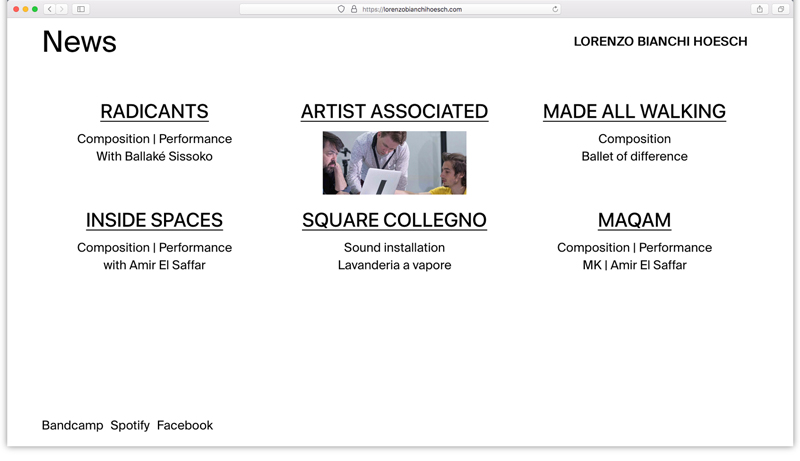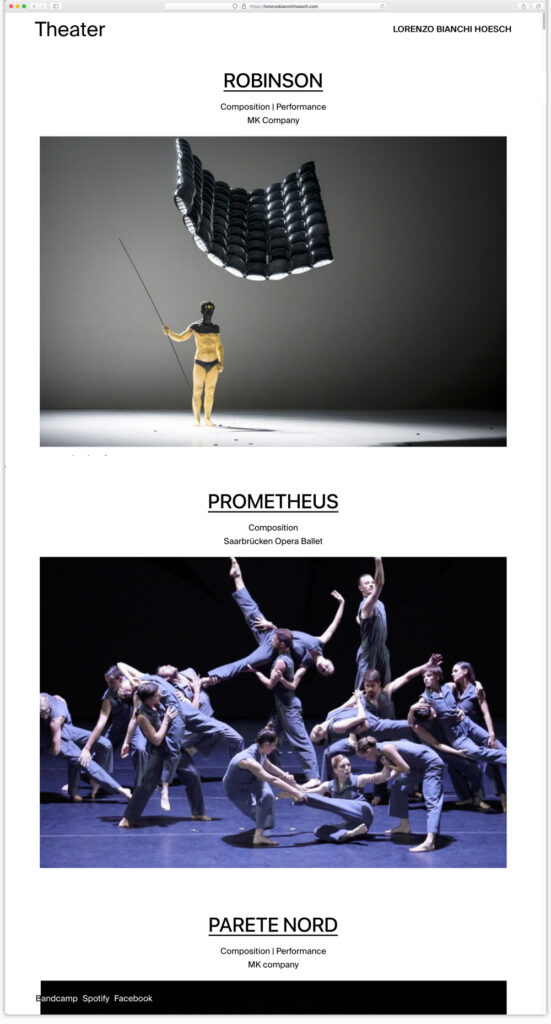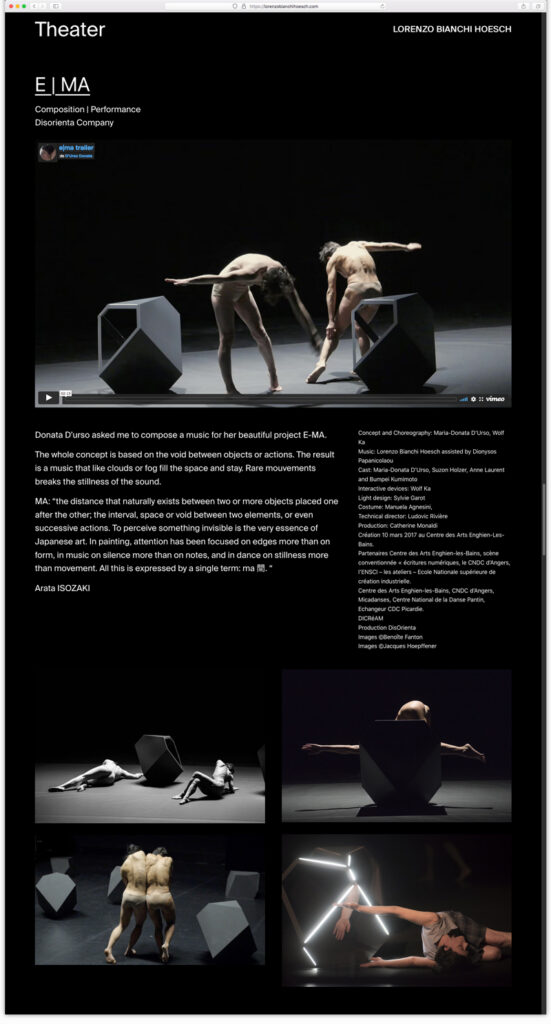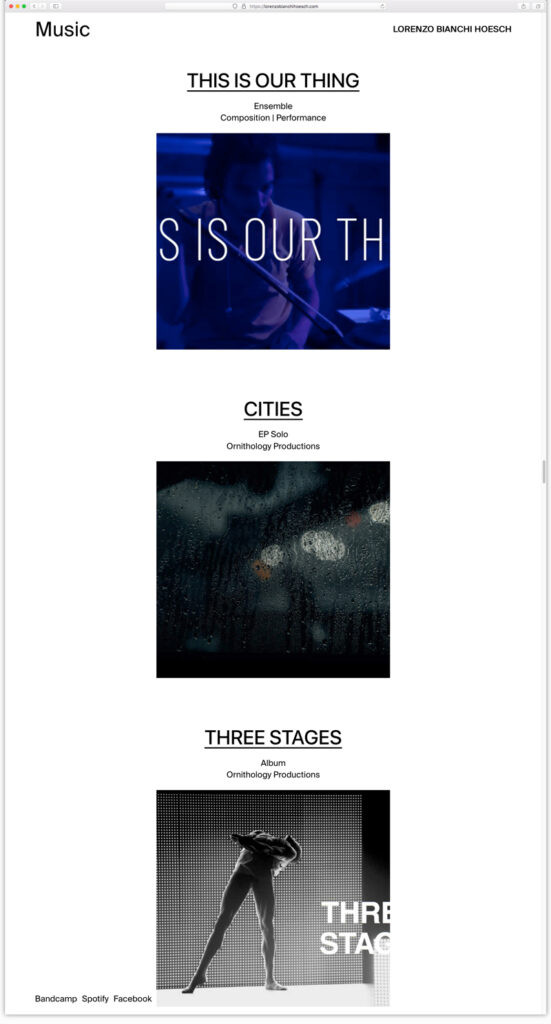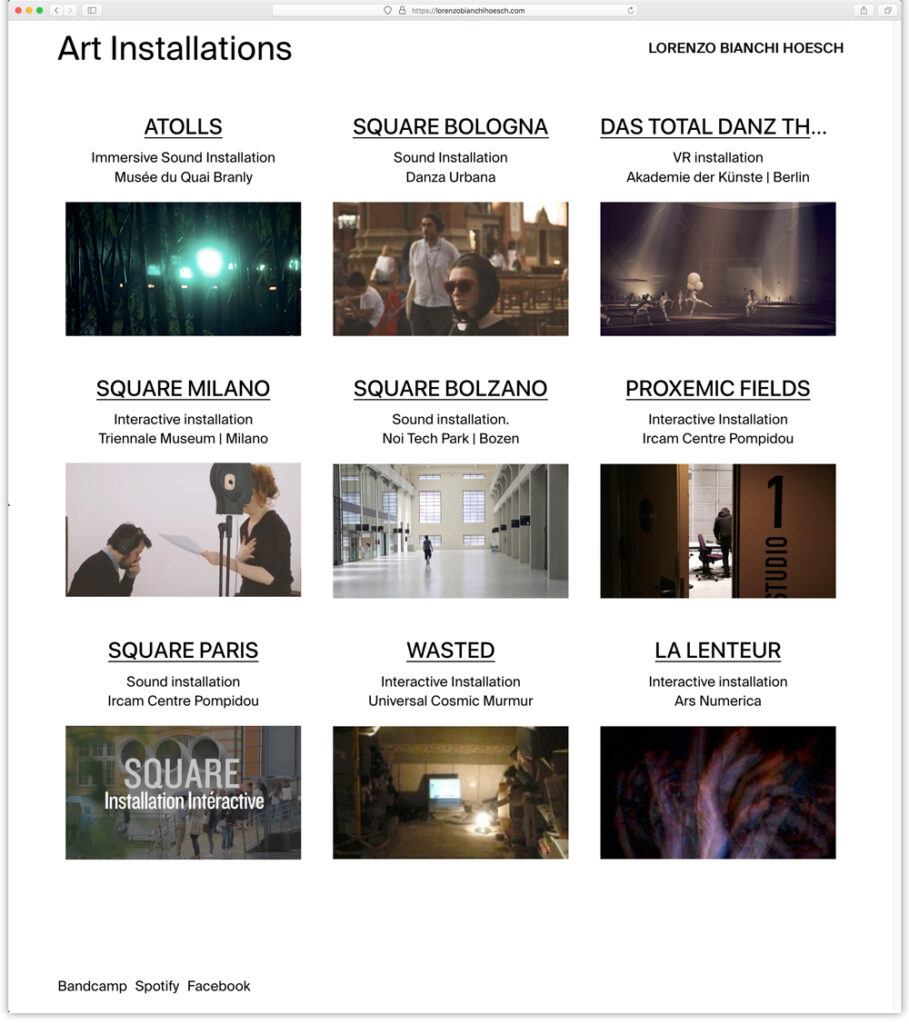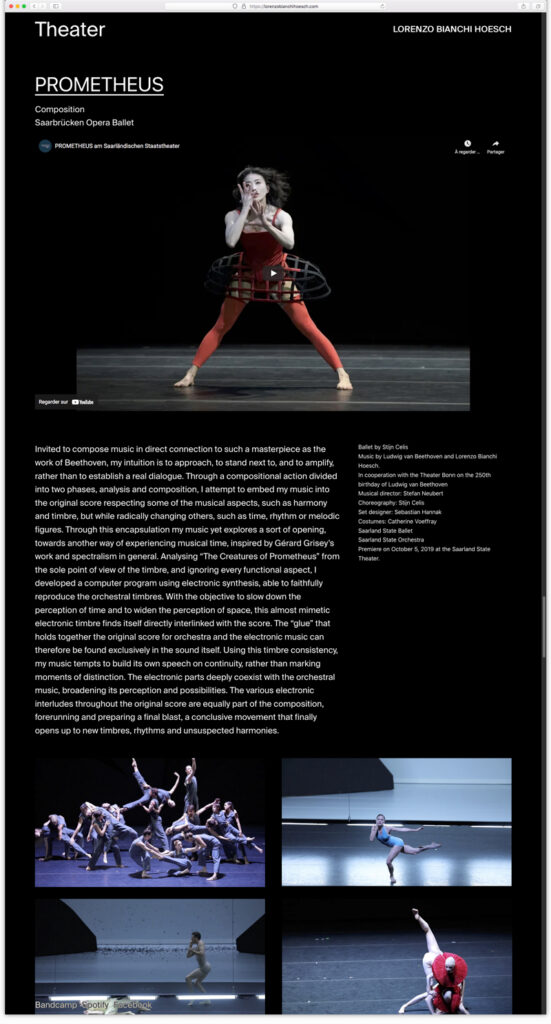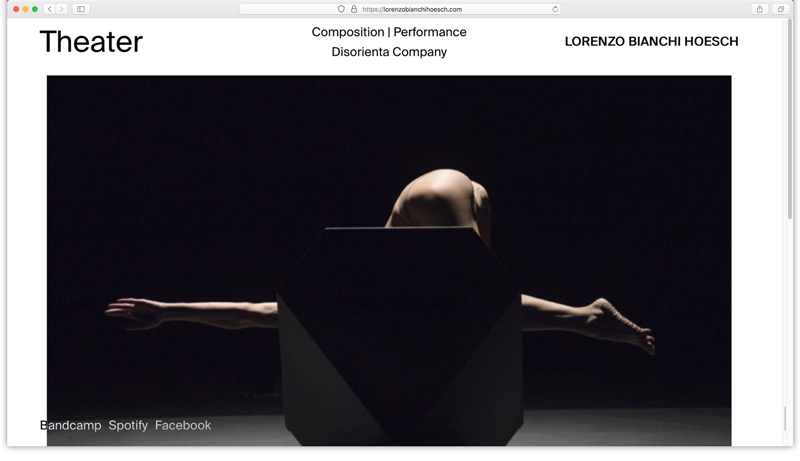 client: Lorenzo Bianchi Hoesch, Paris
web developer: Grine Mohamed & Annalisa Pagetti

Website design based on big typography alternated on white and black background, giving large space to visual contributions coming from different art fields. The categories of work are customized each one differently to offer more discovery and highlight the versatility of this sound artist work.
Lorenzo Bianchi Hoesch is a composer and sound artist, his interventions go from pure electronics to compositions for theater and dance, from soundtracks for images to interactive installations. He has received commissions and artistic residencies from various institutions: Center Pompidou, Ircam, Musical Research Group (GRM), Venice Biennale, Gothenburg Opera, Ballet National de Marseille, RhurTriennale, Royaumont Foundation, Ater Foundation Ballet, and many others … and has performed all over the world: Europe, Japan, Indonesia, United States.